On April 3, 1948, a group of three men realized the expanding need for a metal service center to better serve West Texas; and General Steel Warehouse was established. T.A. Rogers, R.W. Poyner, and James Sparks were the sole investors and original owners. In 1999 Robert D. Rogers, son of T.A. Rogers became the president of General Steel Warehouse. Robert carried the company through many years of growth and expansion. In March of 2022, his son, David A. Rogers, took the helm and is the current president of General Steel Warehouse. David is a graduate of Texas Tech University and has already spent more than two decades mastering the skills of leading our team at General Steel Warehouse.
With continuous service since 1948, General Steel has participated and contributed toward much of the growth in agriculture manufacturing, the oil and gas industry, and metal fabrication in the West Texas and Eastern New Mexico regions.
We at General Steel Warehouse are focused on Safety, Accuracy, Efficiency, and Excellence as our core values for ourselves, as well as a promise to our customers. We use ever-evolving innovation to stay current with industry trends and knowing what is coming, this way we can always serve you best. We pride ourselves on our proven track record of safety in the workplace, exemplary customer service with every order, competitive pricing, and on-time delivery.
At General Steel Warehouse we are committed to continually investing in the future of our industry to benefit our ever expanding customer base. Reach out to one of our team members today to get your next order completed, or fill out one of our online forms.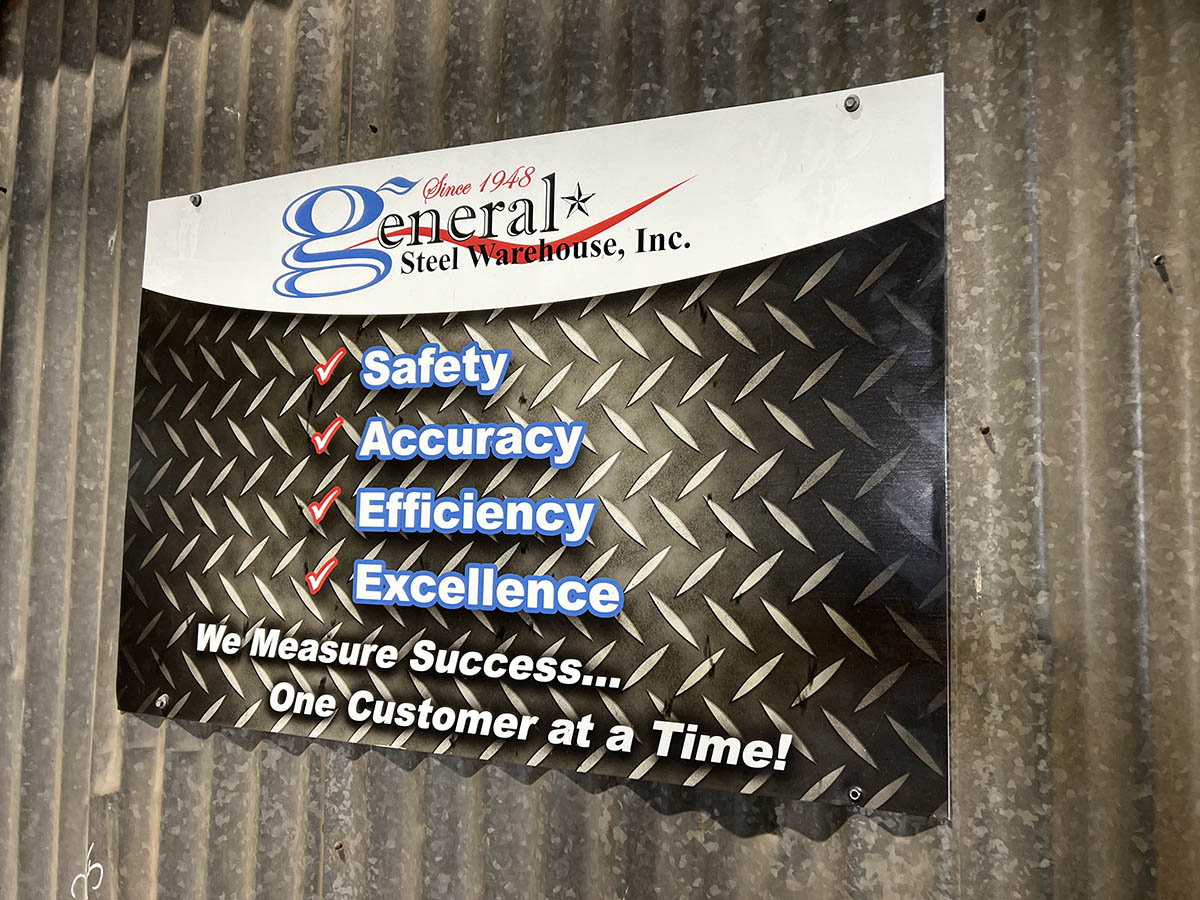 GET STARTED ON YOUR PROJECT TODAY!

General Steel Warehouse, Inc.
3314 Clovis Road
Lubbock, Texas 79415
(806) 763-7327
sales@general-steel.com
MONDAY-THURSDAY: 6:30 a.m.-5:30 p.m.
FRIDAY: 6:30 a.m-5:00 p.m
SATURDAY-SUNDAY: CLOSED
Toll-Free: 800-658-2636
Fax: 806-741-1812
P.O. Box 2037
Lubbock, Texas 79408